Bareback Me Please! 3

SX Video brings together some of the hottest, hunkiest men for the third installment of "Bareback Me, Please!" Derek Parker, Seth, Gio Ryder, Adam Gunner, Marcos Mateo, and Miguel Temon round out the cast to show us what hot, raw, bareback sex is all about in three ass pounding, hole seeding scenes.

Real men have hair, and our bearded studs, Derek Parker and Seth, are no exception. Derek and Seth love everything about sex, which they prove by both fucking each other. That's right. These hot, hairy, hunks are versatile.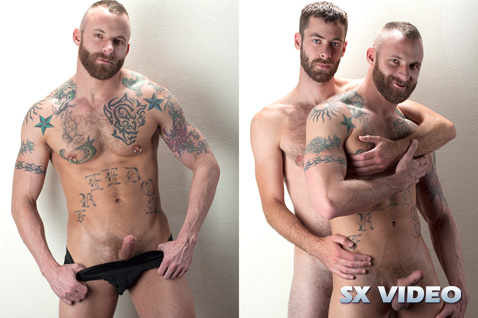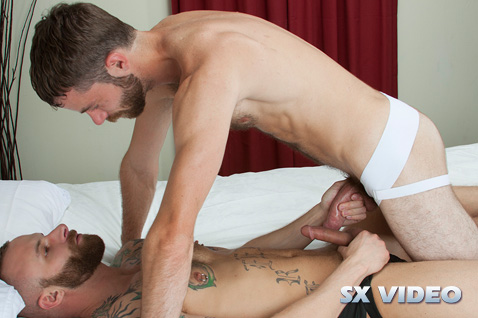 With chemistry that could start a wild fire, it is obvious Derek and Seth have the hots for each other when sharing deep passionate kisses and devouring each other's throbbing member.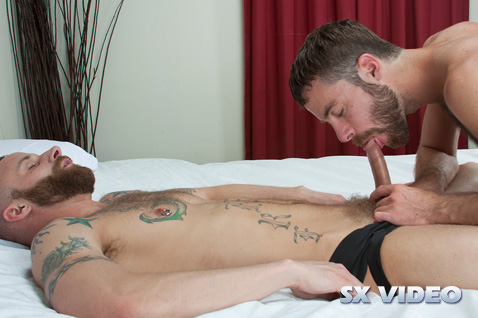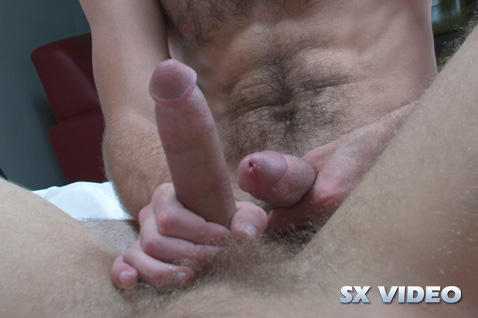 After taking turns raw ramming each other, each empty their steaming loads on the other's ass just to ram it back in for safekeeping.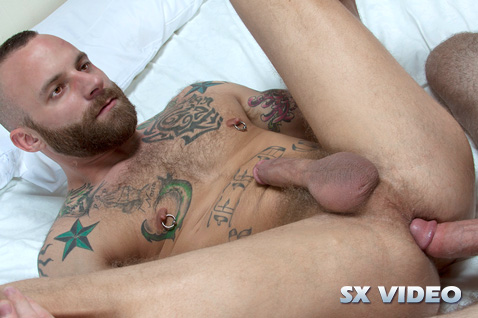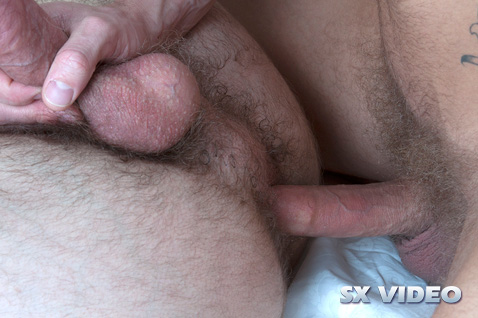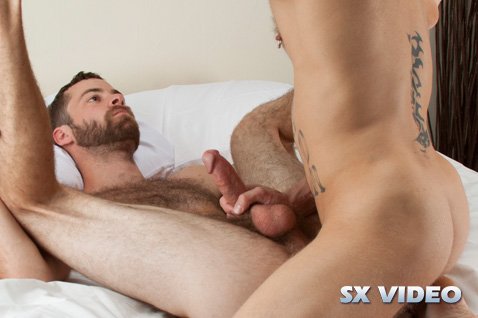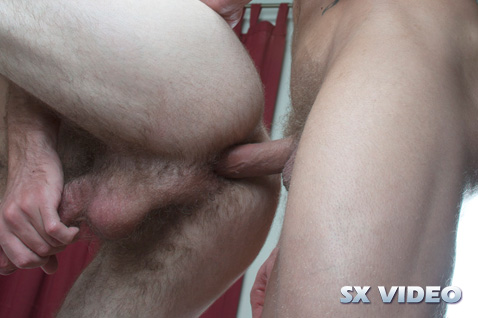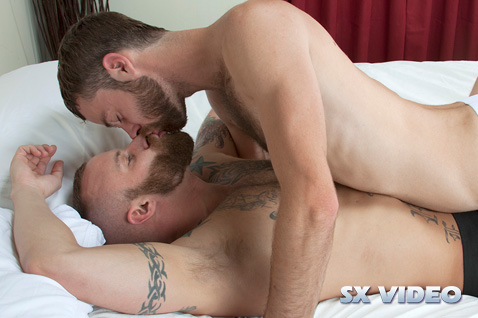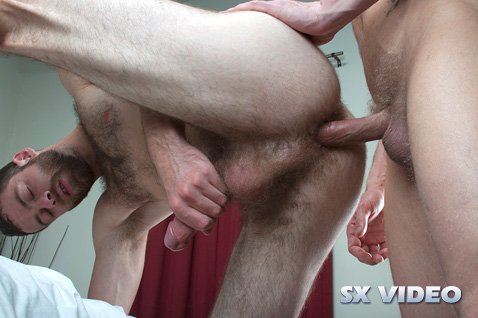 In his first film with SX Video and porn veteran, Adam Gunner pairs up with SX Video's favorite power-bottom, Gio Ryder, in this smoking hot scene. Adam is amazed by Gio's perfect, hungry hole and sloppy wet mouth. After eating Gio's round ass, Adam shows Gio how a pro fucks.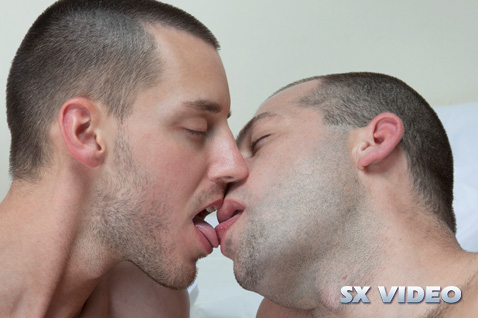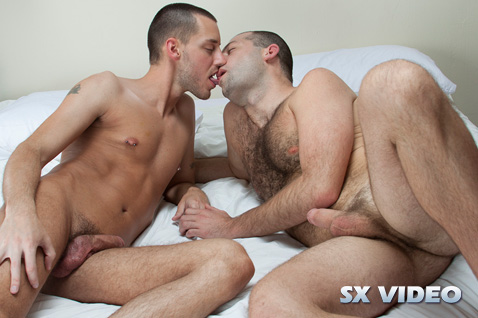 Moaning with every thrust, Gio begs Adam for more and more. Ass in the air, Gio gets plowed and plowed again by Adam's throbbing man-meat. "I wanna watch that ass bounce while riding me," is all the motivation that Gio needs to climb atop Adam. Now we see where Gio gets his last name.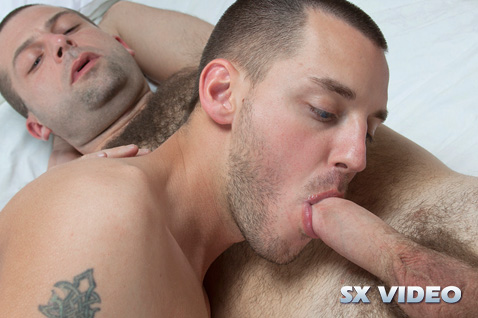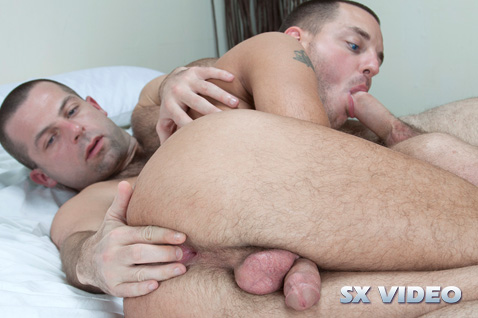 Gio rides Adam's hard prick and looks like a hot sex god while doing it. Adam bends Gio over to spread and fill that hungry gaping hole with his thick load. Gio returns the favor by riding Adam again only to cum on his own stomach. They both taste the "fruits" of their labor.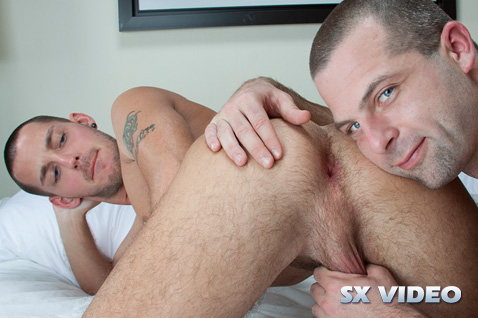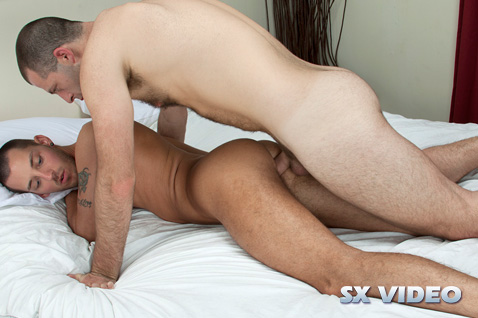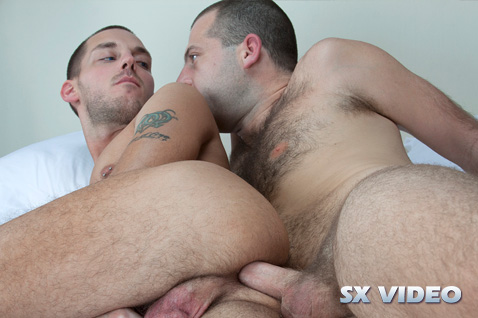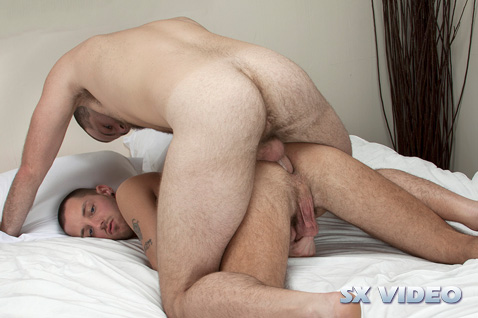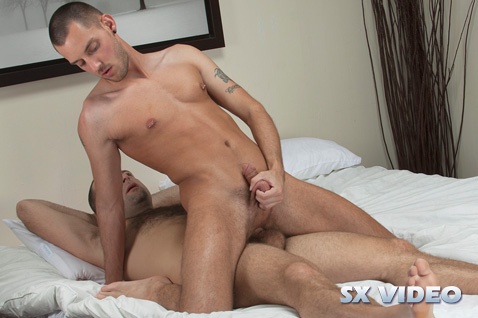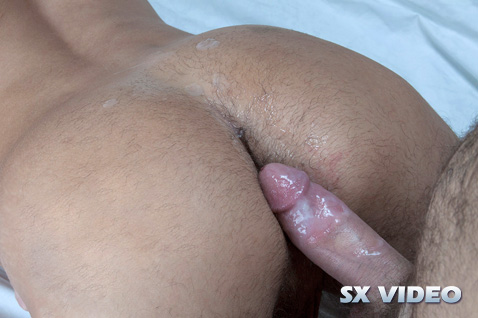 Derek Parker and Seth return to the studio for more hot bareback action, but this time they wanted to up the intensity. Marcos Mateo, studio new-comer, and Miguel Temon are more than happy to join the party.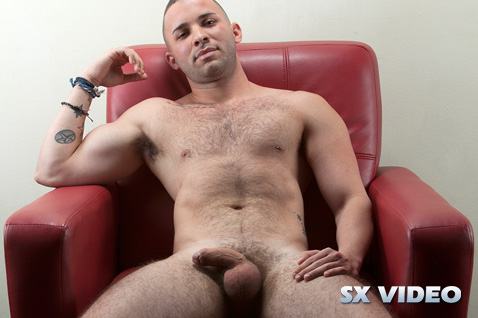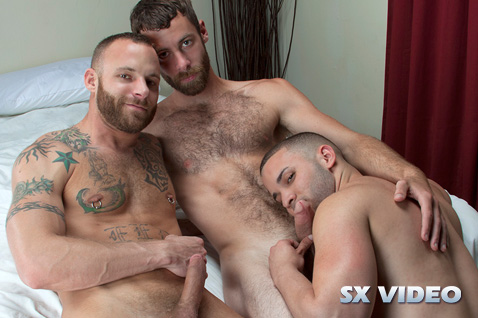 In a whirlwind of sucking, fucking, and ass eating, these hot studs aren't sure who to do first! Almost every combination is explored with Marcos and Derek taking one (or two!) for the team.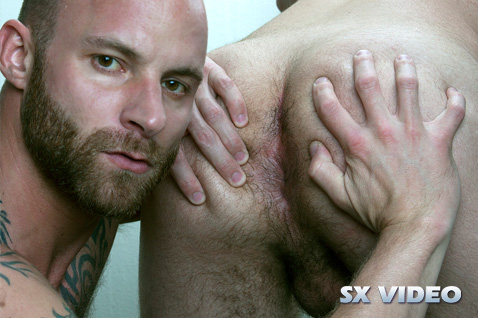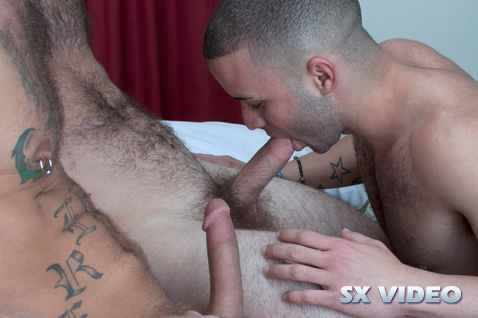 Mind-blowing, raw ass pounding sex is achieved when Seth and Derek double-penetrate Marcos while Miguel rams Derek from behind. It would be a tragedy for you to miss this amazing, hard-fucking scene!