Bareback Me Hard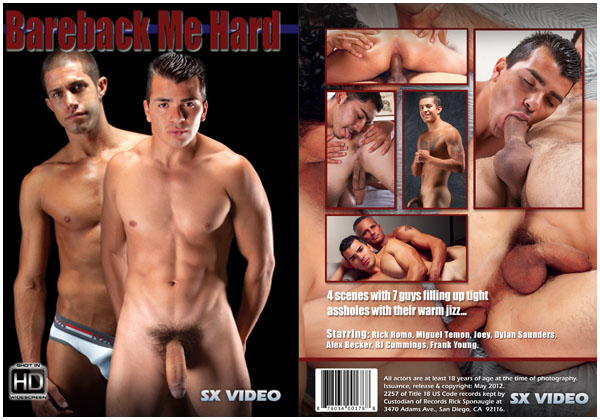 Two of SX Video's beyond-sexy newcomers, Joey Rico and Dylan Saunders are paired together to create one sexy and steamy raw fucking scene.
The scene opens with Dylan approaching Joey Rico on the bed and pulling down his pants, whipping out his perfect Latin cock and swallowing it down his throat. The far-from-shy Joey Rico instructs Dylan every step of the way, telling him exactly what to do to make his dick feel good.
Dylan cannot be removed from Joey's dick, as he continues slurping and gagging on this fat cock endlessly, until Joey asks the horny bottom the magic words: "Want this dick inside your ass?" Joey then rips off Dylan's underwear aggressively, lubes up his perfect cock and thrusts it into Dylan's tight asshole. Dylan's craving for raw dick is apparent from the beginning as he throws his legs high in the air, creating easy access to pound his insides hard.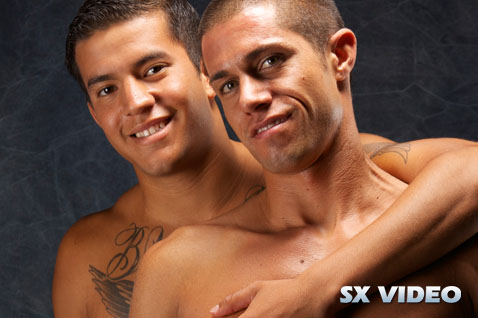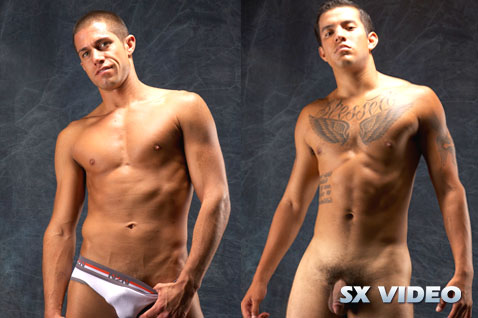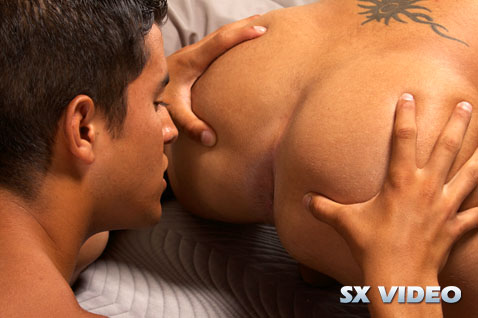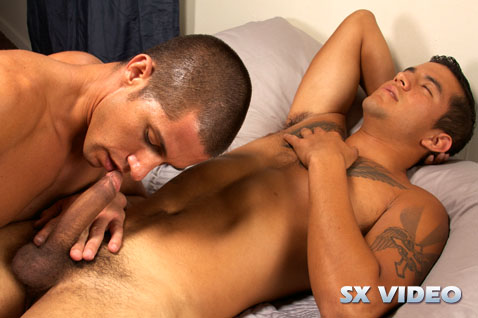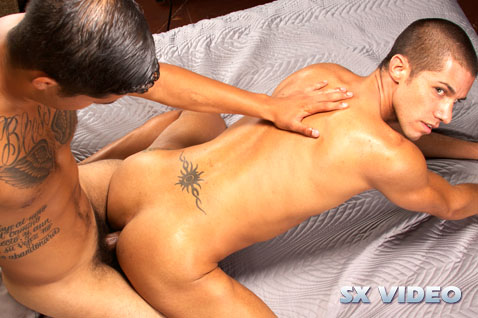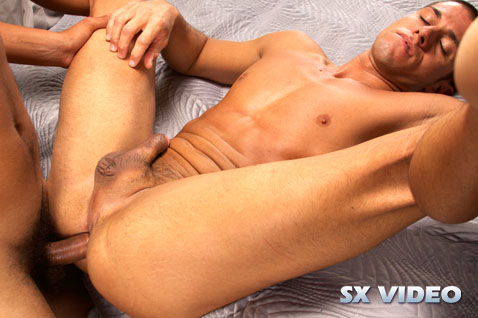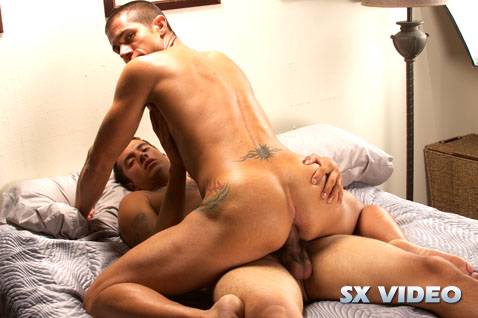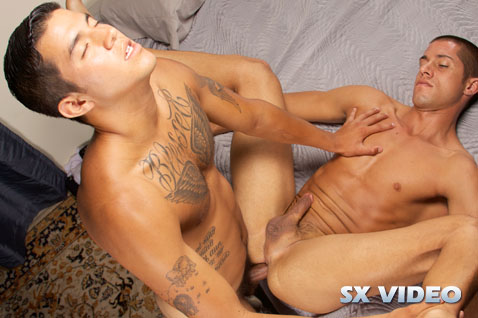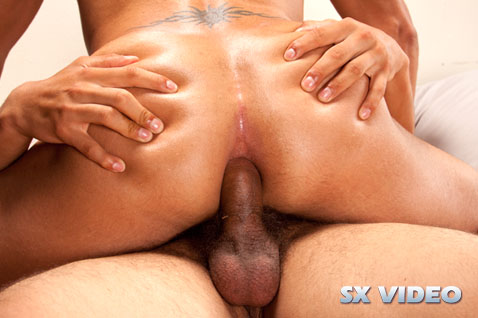 Rick Romo is one of SX Video's new models that has a perfectly ripped body, adorable dimples, and a huge-hanging piece of meat between his legs any guy would kill for. We paired him with fellow Latin hottie Miguel Temon and filmed as the raw magic took place.
The scene begins with Rick sensually swallowing Miguel's huge uncut cock down his throat, deep-throating all the way down. He continues to work Miguel's cock hungrily, slapping his meat against his face, while Miguel finger-fucks the hole he will be getting to know very well.
Miguel then takes charge, bending Rick over the bed and inserting his thick girthy cock into Rick's mouth-watering tight insides. The pain is visibly almost too much for Rick at first, but like true hungry bottom he is, he bends over and continues to receive Miguel's massive raw dick into his hole.
Miguel then tosses Rick in the position he was made for (on all fours), and begins stroking his hard erection while he fingers go to work on Rick's tight asshole. The site of this gets Miguel so turned on; he begins plunging his cock into the bottom in stabbing motions before continuing their raw fuck session.
Miguel then pulls out, throws Rick onto his back and begins relentlessly pumping away at the bottom's ass while he moans away, until he eventually pulls out and shoots a fat load all over Rick's sore asshole, which he fucks every last drop up inside him. Rick then takes his turn, lying on his back, gushing cum onto his stomach form his enormous cock.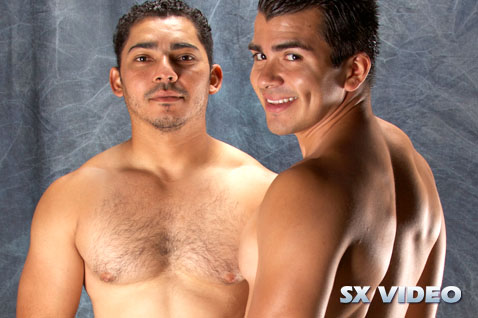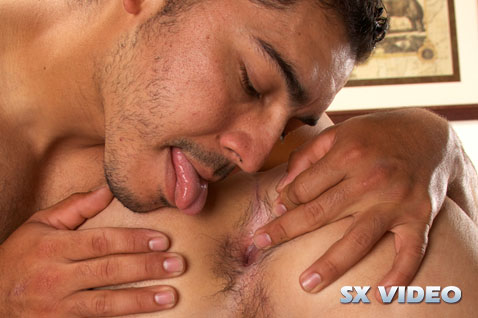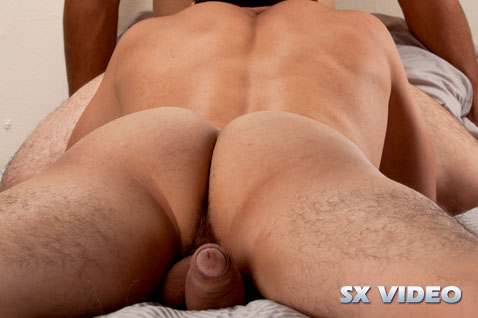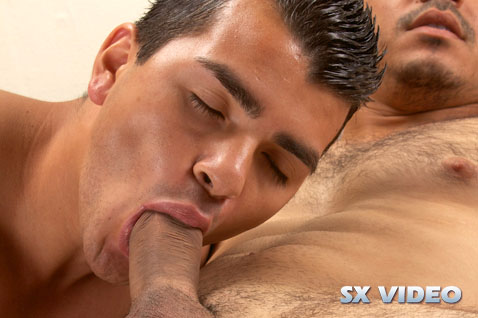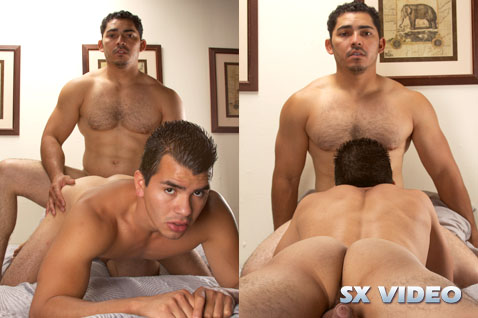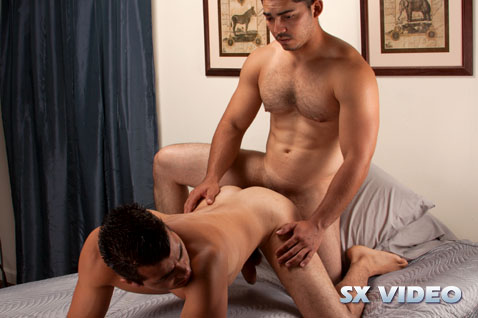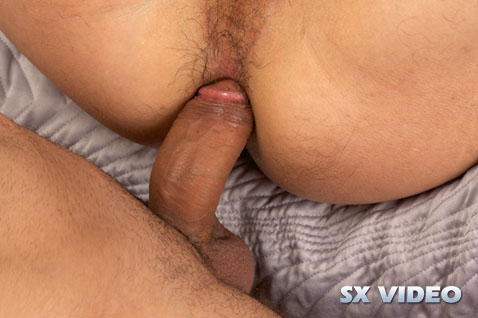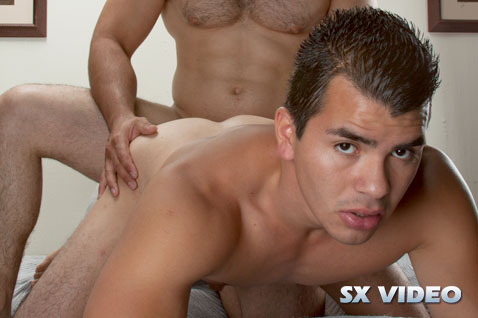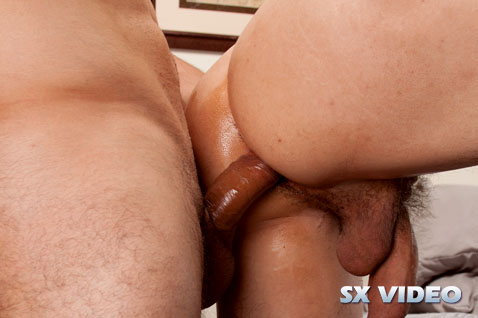 While working with the outrageously hot Rick Romo on his last shoot with us, he mentioned backstage one of his major turn-ons was older men. After hearing this, it was just too tempting not to set this up for the camera to capture.
We decided to bring in newcomer silver fox Alex Becker and let him have a go at Rick's perfect bubble-ass. The smile on Rick's face is plain as day as he spots Alex for the first time and immediately drops to his knees and goes to work on Alex's cock .Rick is unable to tear his mouth away from Alex's perfect dick, working it with his hands and mouth and swallowing it whole, until Alex stands up and begins fucking the bottom's perfect face, making him gag on his meat.
With both of the hornyy men revved-up Alex tosses Rick on his back and slides his big dick in his tight little hole and begins pumping away as Rick's massive dick bounces up and down.
Alex then throws Rick face-down on all fours and starts to stab Rick's tight asshole with his cock; working up to jack rabbit speed. The always-vocal Rick can barely contain handle it, biting the blankets on the bed to contain himself. Rick then sits on Alex's cock like the obedient bottom he is. Working it into this hole and grinding it in and out. After a good long ride, Rick's asshole is nice and opened up and ready for a true pounding, which Alex administers roughly after throwing Rick onto his back.
Alex fucks Rick with the intensity and duration of a 20 year old, until he feels his cock about to erupt with warm jizz, pulling out just in time to spew all over Rick's pink asshole, which Alex fucks hard into him. Rick then stands over the desk and begins to take his turn, jerking his huge rod, while Alex is fucking him, until he gushes a man-sized load all over the desk, which Alex makes him lick clean.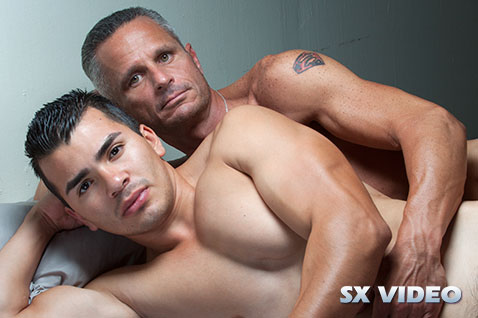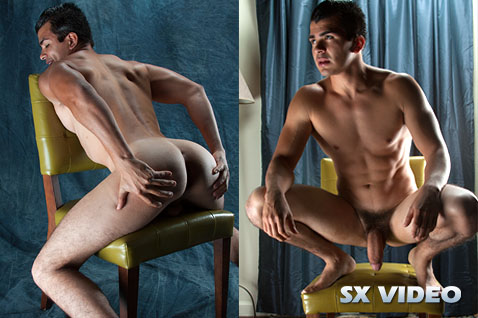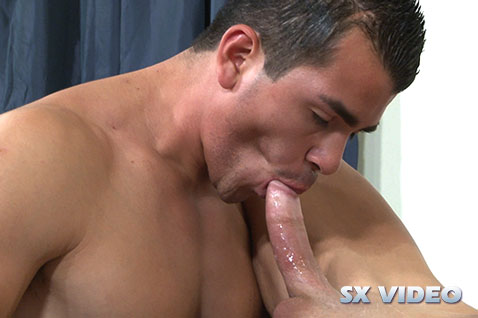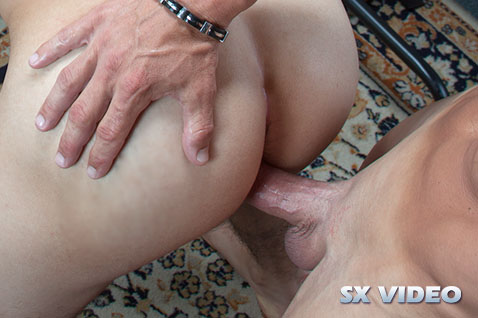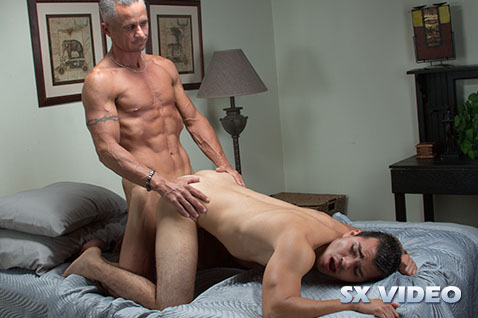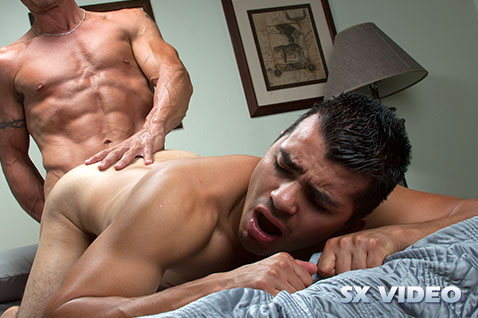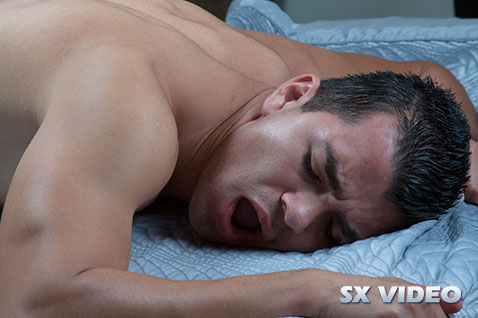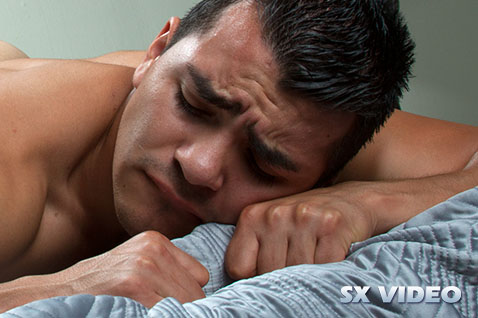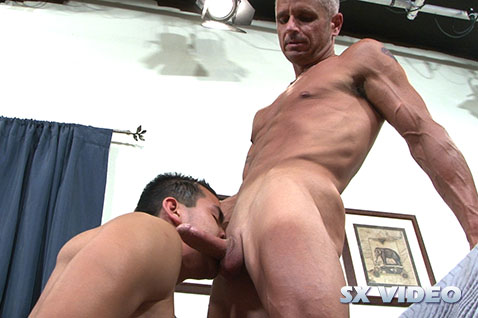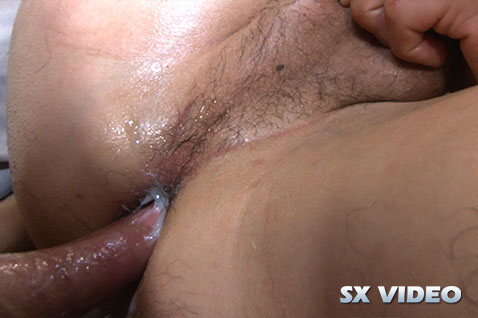 The scene opens up with Miguel Temon and RJ Cummings hovering over sexy bottom Frank Young, whose legs are spread open and waiting for raw cock. The three dirty boys don't waste any time with foreplay, as Miguel climbs onto the bed and jams his massive uncut meat-stick in Frank's hungry asshole and begins pounding away. RJ watches all the action from the comfort of Frank's mouth, where he gags the Latin bottom with his huge pink hardon, fucking away at his soft throat.
Before they move on, the two tops throw Frank on the ground and begin showering him with their piss, just to show him who is boss. RJ then throws the piss-soaked pig back onto the bed and nails into the bottom, sparing him no pain as he thrusts into his ass rapidly. RJ then orders Frank to suck Miguel's cock, muffling the loud moaning of a pained bottom getting his ass tore apart. RJ turns the bottom over and continues to batter his asshole, then taking his cock out slowly to watch Frank's asshole contract slowly, before slamming his meat back in deep.
Miguel then moves in and takes the reins, inserting his even wider cock into the pig-bottom and starts fucking away, opening him up even more. Now that Frank is good and worked in, the two tops lay on the bed cock-to-cock as Frank is ordered to take a painful seat on both their dicks pressed together and bear all the way down.
Frank is then turned around once again and is now brutally double-fucked till he screams out in pain. Frank then begins to ride Miguel's cock and bounces up and down with RJ's cock in his mouth, until the pleasure is too great for him and he spews his cum all over Miguel's stomach. As a punishment for getting off before them, Frank is then laid back on the bead and sprayed down once again with piss.
The two tops then go back to work on Frank's willing hole, with RJ plunging in his thick meat, recklessly pounding away, ordering Frank to beg for his nut, spitting all over his face and then erupts his white milky jizz all over Frank's hole, pushing it deep inside him. Miguel then takes his turn and begins fucking Frank's cummy hole, first slowly until he gains momentum, blasting his hole with his Latin seed and fucking it deep inside him.