Bareback Addict


Nicholas Leoni thinks he has died and gone to heaven. Kneeling between these two hot Latin studs, Rick Romo and Joey Rico, with a mouthful of cock, who wouldn't feel the exact same way?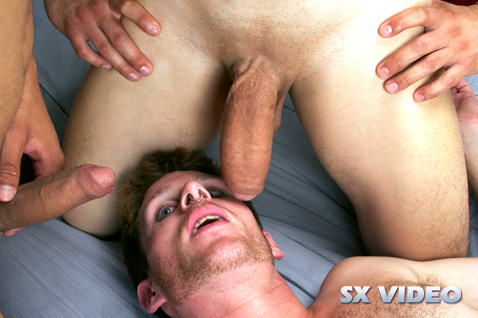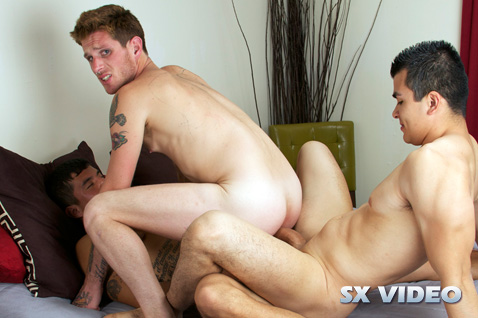 You can almost hear Nicholas wishing for a bigger mouth as you see Rick cramming his mammoth hog in to that little mouth.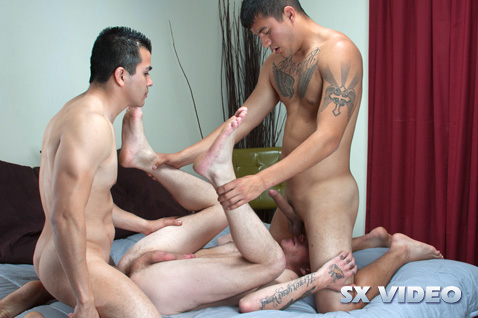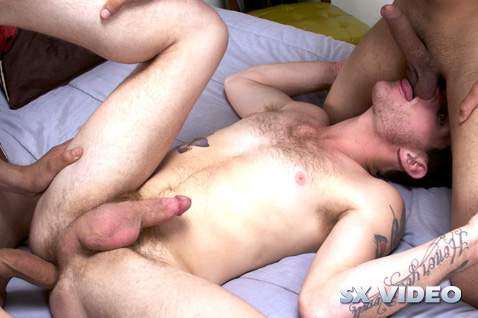 Rick and Joey really know how to give this piggy bottom a workout while keeping both of his holes filled. Nicholas keeps the boys happy with his tight hole and hot mouth.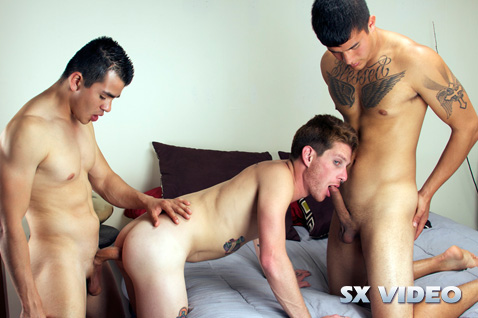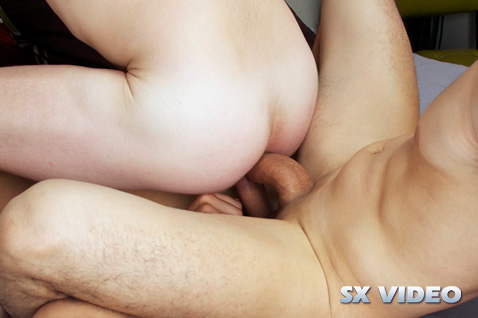 By the look on Nicholas's face, it looks like Rick is about to split him in half with his monster cock as he seeds Nicholas nice and deep.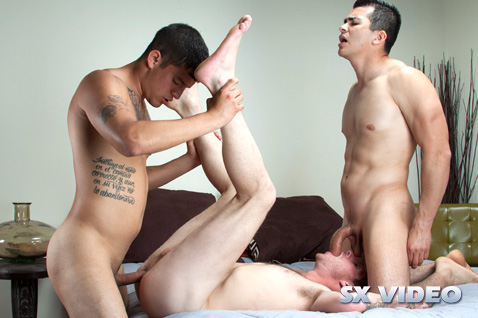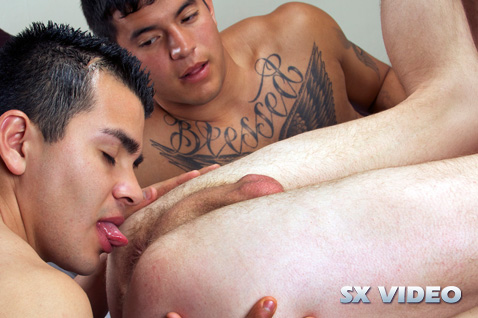 Joey is quick to act so he can use Rick's hot steamy load as lube to slam his own seed into Nicholas's sloppy hole.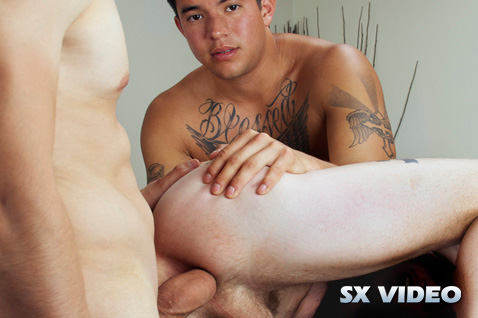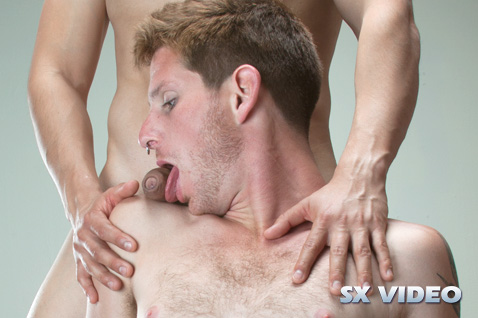 Hot, hunky, daddy Nick Moretti comes home to find his "boy", Tyson James, naked and ready to go. "Hey Daddy, show me what you can do," Tyson begs coyly. That's all Nick needs to start kissing and stroking Tyson's soft, youthful skin. However, Tyson can't resist the urge to release the beast that is begging to be uncaged from Nick's blue jeans.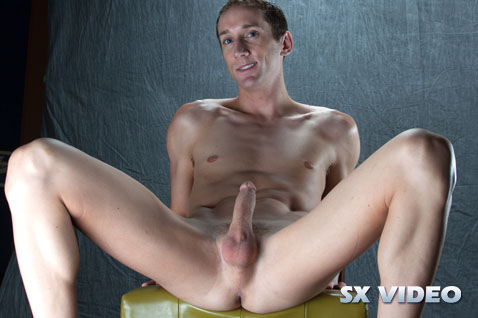 Tyson wastes no time in gobbling Nick's monster cock. After all, what good boy doesn't enjoy pleasing his daddy? Nick is happy to return the favor. After taking good care of his boy's cock, Nick flips him over to eat Tyson's perfect little tush getting it good and wet.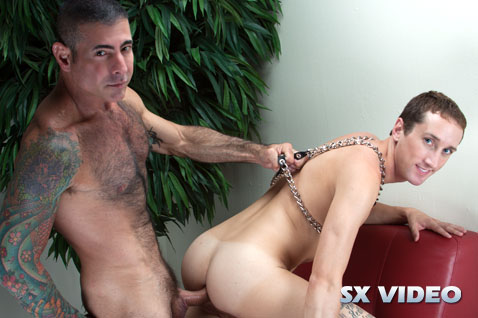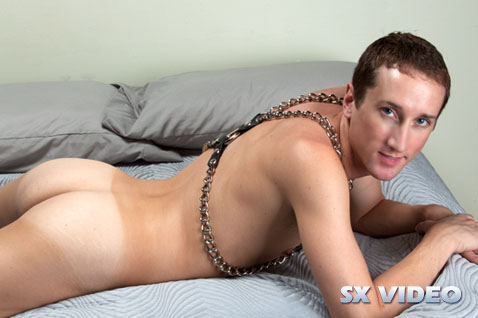 With Tyson's tight little hole ready to go, Nick slides his rock-hard cock deep inside the boy. Tyson moans as his insides are filled by daddy meat.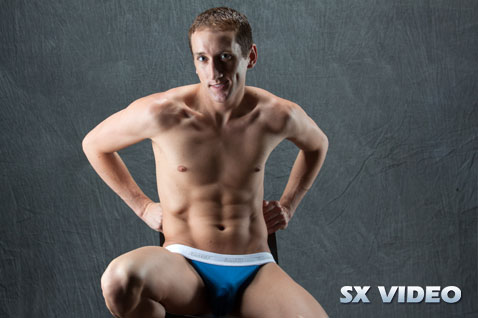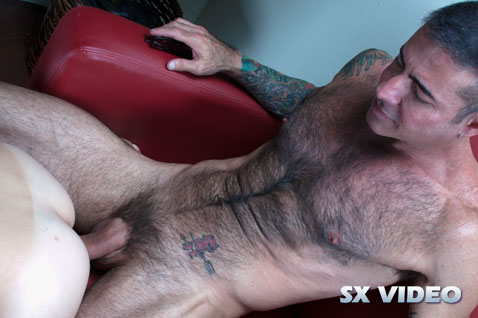 Nick shows us how a true porn god fucks by slamming, pounding, and thrusting in many different positions while making it look easy! It's no surprise that Tyson cums on his own stomach while getting railed.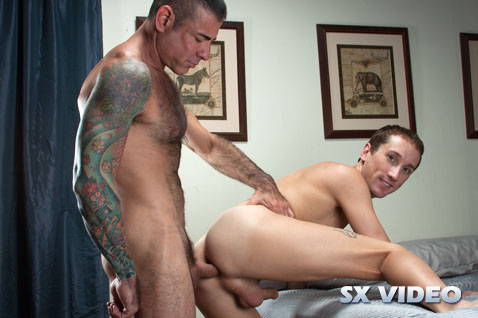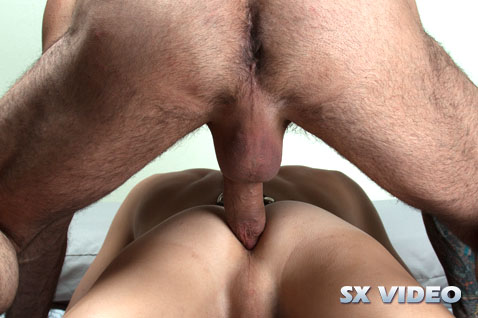 Nick uses that boy-spunk as lube to fuck Tyson a little while longer. When Nick can't hold it any longer, he cums on Tyson's thoroughly worked ass and fucks it right back in.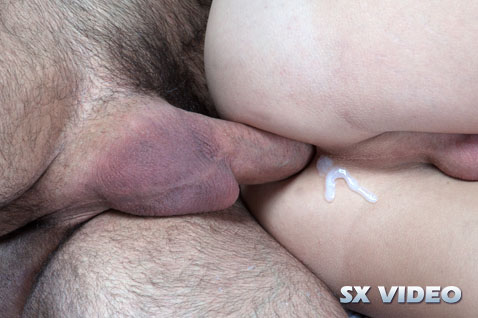 "Which one of you guys has a bigger dick?" Preston Johnson asks with two meaty mounds of short-covered flesh in each hand. Rick Romo and Mark are up for the challenge.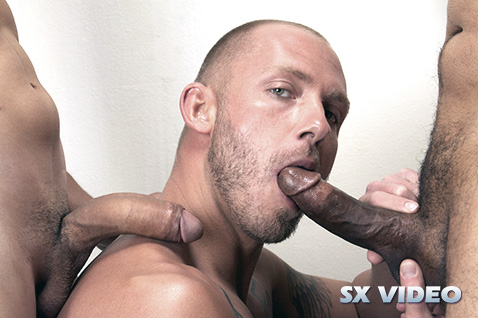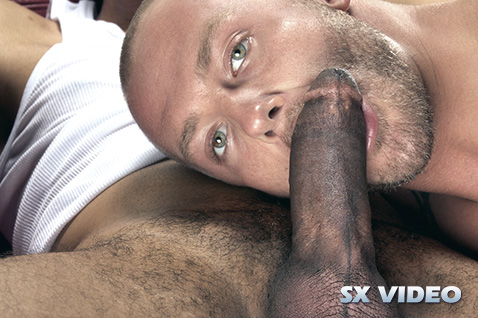 Preston uses his mouth as the most accurate means for deciding the winner. Black vs. Brown and Cut vs. Uncut – Preston has one difficult decision ahead of him.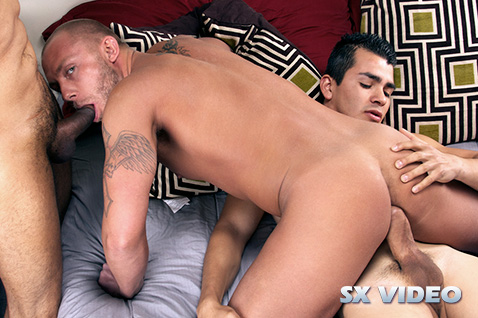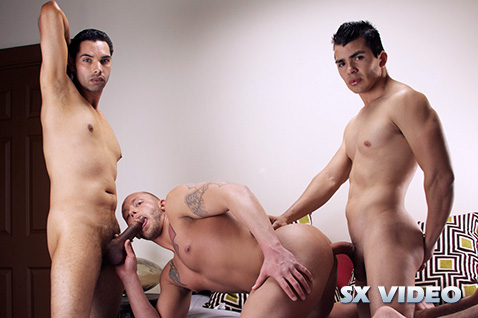 Unconvinced even after wrapping his hot mouth around each cock, Preston decides to show these studs what being a power bottom really means! Sucking and fucking, Mark and Rick leave no hole unfilled. Still not satisfied, Preston wants more.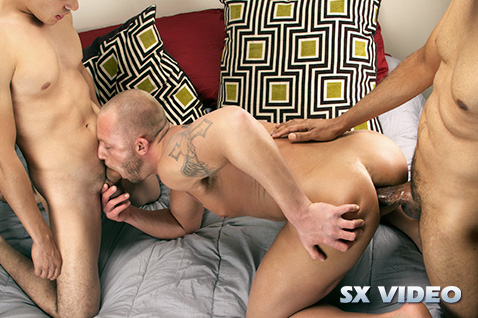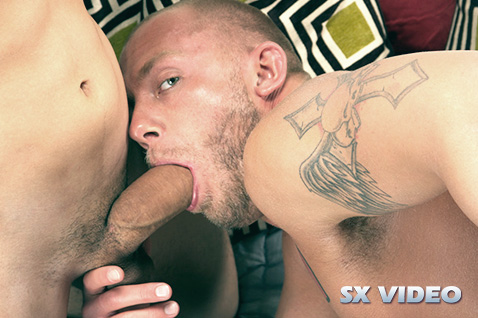 With Preston begging to be double penetrated, Mark and Rick are smiling like a couple of teenagers at a porn convention. Preston moans in pain and pleasure as he fits both girthy man swords into his hungry hole.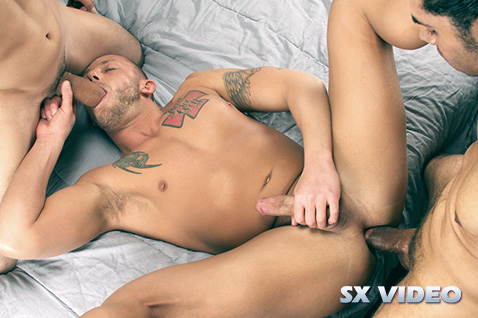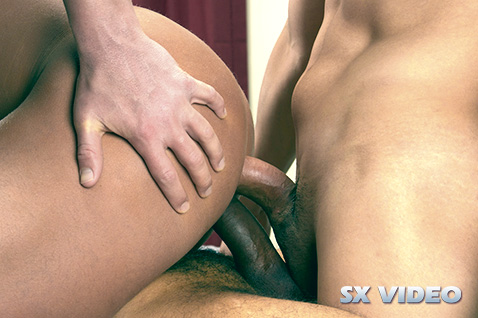 Exhausted and sweaty, Preston declares a tie for the biggest dick. Rick and Mark are both happy with the verdict.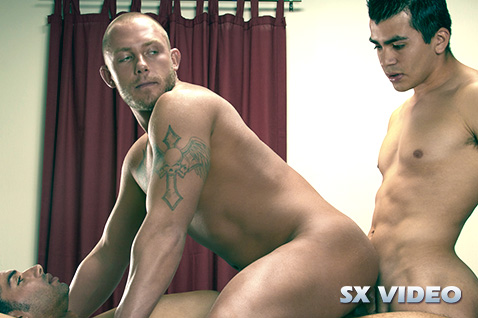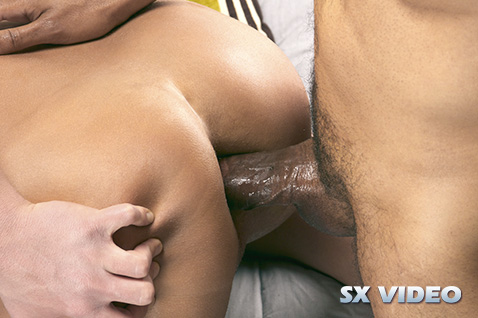 Mike Cummings shares a hot story about his Army days and gangbanging women in the barracks. Just thinking about those times gets Mike nice and hard. With no women around, Gio Ryder is more than happy to step up and show Mike what its like to get blown by someone who truly understands cock.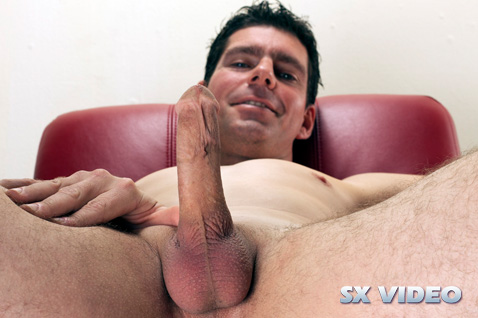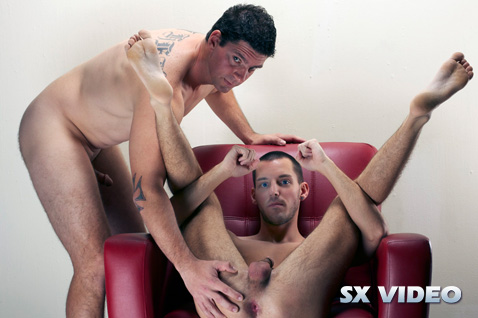 Mike is not disappointed in Gio's skills as his eye roll back in his head while Gio gobbles every last inch.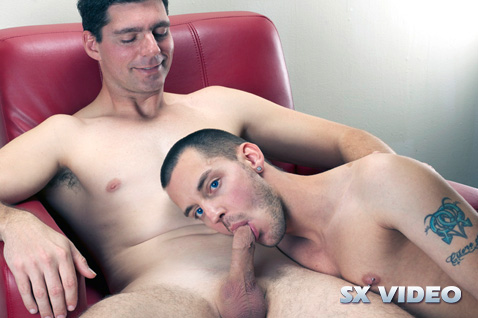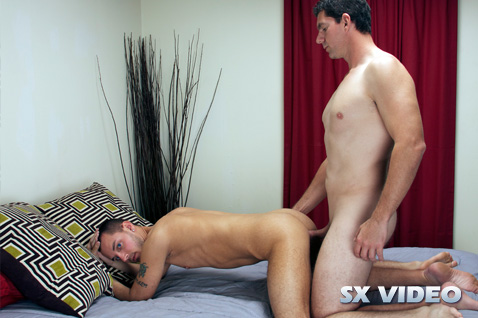 Hot and ready, Mike gets Gio's ass good and ready with some spit and a finger bang. Mike rides him rough and hard driving his "Army stick" deep in Gio's ass until they are both sweaty and breathless.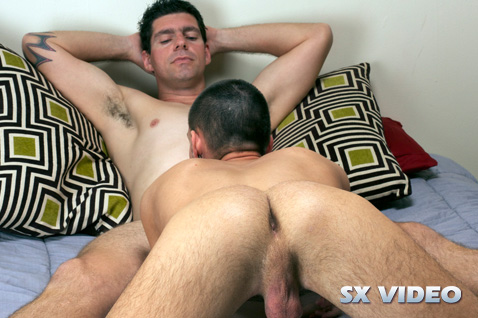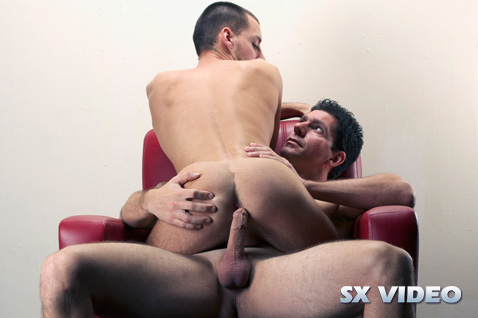 Wanting more, Gio lays Mike down on his back and rides him in reverse cowboy to Mike a nice view of Gio's perfect ass. Gio rides him so well, Mike can't hold it any longer. Gio surprises him by hopping off of his cock and leans in for a hot man-spunk facial.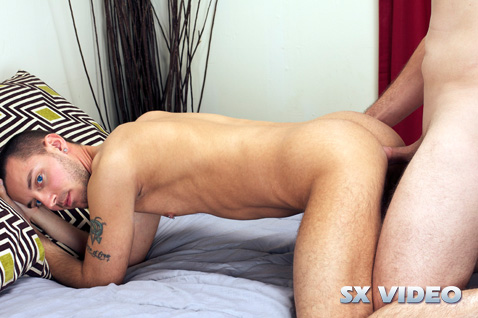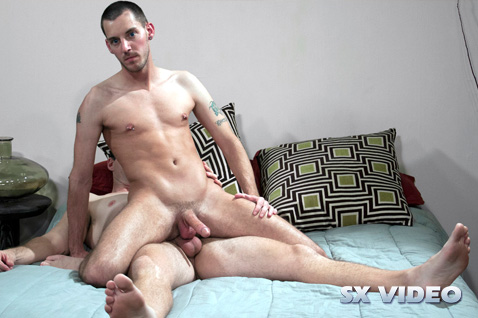 Being the cum-slut that he is, Gio laps up every last drop. Spent, Mike watches on as Gio milks finishes his own cock and licks his fingers clean.